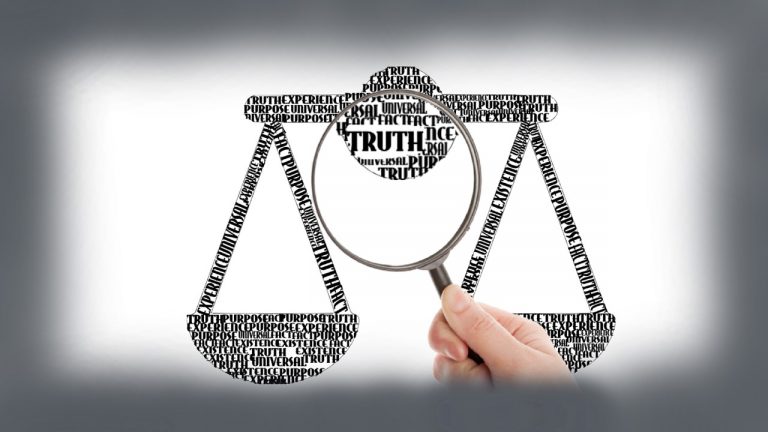 January 17, 2021
John 18:37-38 Then Pilate said to Him, "So you are a king?" Jesus answered, "You say that I am a king. For this purpose I was born & for this purpose I have come into the world— to bear witness to the truth. Everyone who is of the truth listens to My voice." Pilate said to Him, "What is truth?"
Judges 21:25 "In those days there was no king in Israel. Everyone did what was right in his own eyes."
Rom 12:2 "Do not be conformed to this world, but be transformed by the renewal of your mind, that by testing you may discern what is the will of God, what is good & acceptable & perfect."
1 John 2:15-17 "Do not love the world or the things in the world. If anyone loves the world, the love of the Father is not in him. For all that is in the world— the desires of the flesh & the desires of the eyes & pride in possessions—is not from the Father but is from the world. And the world is passing away along with its desires, but whoever does the will of God abides forever."
John 8:31-32 So Jesus said to the Jews who had believed in Him, "If you abide in My Word, you are truly My disciples, & you will know the truth, & the truth will set you free."
Ps 86:11 "Teach me Your way, O Lord, that I may walk in Your truth; unite my heart to fear Your name."
Is truth absolute of relative? Absolute truth is something that is true all the time, in all places, & for all people. For example – God is love; this is absolute truth all the time, in all places, & for all people. 3 out of 4 Americans say there is no such thing as absolute truth. Without absolute truth there can be no standard for moral decisions, which we see in the book of Judges, when there were no kings and everyone did whatever they wanted to.
Christians are to believe that the Bible is the source of absolute & eternal truth. Our culture & society reject the concept of absolute truth; the secular tells us we're narrow-minded for believing that could be an absolute truth; yet, there is a lot of evidence that points our believing hearts to absolute & ultimate truth. Jesus said that truth makes us free; this is a promise set in stone, & true for all times, all places, & for all people. He alsoi said that He is the Way, the TRUTH, & the life, and that no man can go to the Father without Him (Christ).
Today's sermon explores the truth about Absolute Truth. This is a biblical worldview perspective, and a secular worldview cannot grasp this idea or understand it.